3 Most Common Dometic 310 Toilet Problems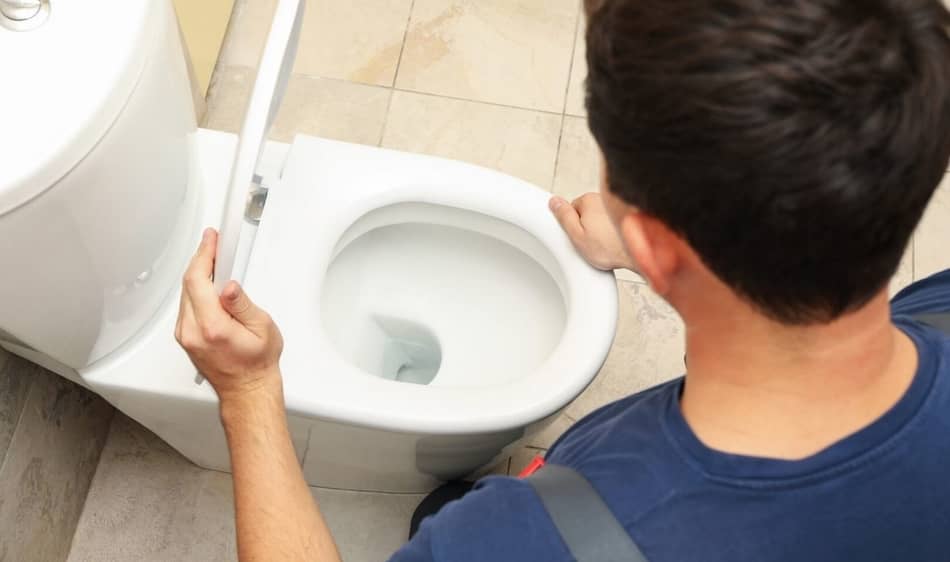 Dometic is a Swedish company that is focused on building products and applications that are related to climate, power, and control. They also manufacture products that provide solutions to the users who own RVs.
That's why many RV (recreational vehicle) owners are interested in their lineup of toilets that are specially made for RVs. Dometic manufacture very durable and quality toilets. However, as with everything, we will run into some problems when using these toilets. In this article, we'll talk about the most common Dometic 310 toilet problems that you might have and explain how you can fix them. So, let's start!
Common Dometic 310 Toilet Problems
Here are the three most common Dometic 310 toilet problems that people have.
If you want to buy a completely new model of Dometic 310 Series, check it out here on Amazon.
1. Pedal On Dometic Toilet Is Not Working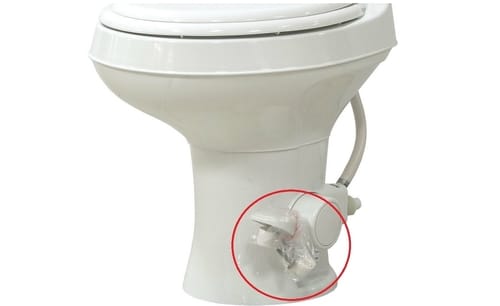 One of the most common issues when it comes to RV toilets is a faulty pedal. If the pedal is not working properly, the flush on the toilet will not work as well. Sometimes the pedal isn't working because of debris that is stuck in it. If this is the issue, just clean the debris and that's it. However, if this is not the problem and your pedal still doesn't work, then you'll need to search for the real cause.
Then the problem is most likely related to the link that is placed between the valve and the pedal. However, you don't need to worry about this issue regarding Dometic toilets because this can be fixed easily. The foot pedal on the toilet has a spring that is connected to the valve. The problem is usually caused by a broken or loose spring.
If you have Thetford Cassette Toilet, read 8 Common Thetford Cassette Toilet Problems.
If you have a broken spring, just purchase a new one from an RV store or order it online. After you get the new one, just replace the broken part with the new one, and that's it. Also, don't put in the screws too tightly when replacing the spring because this can also cause a problem.
You might also be interested in this, How To Dump RV Tanks At Home (The Right Way).
2. Water Is Leaking Out of Toilet
The second most common problem with Dometic 310 toilets is the issue with leaking during the flush. You don't want to damage your RV and for that reason, you should fix this problem as soon as possible. To fix this, just open up your system.
When you take a closer look, you'll notice that you have clogged inlet lines in your toilet. Make sure to remove all debris out of your inlet lines. It would also be good to remove the valve and use the new one. That way your toilet will flush even better than before. You will no longer have water leakage problems when you remove the debris.
More Dometic 310 toilets can also be found Here if you need to buy one.
If you have a problem where the water is leaking out of the base, then this must be fixed in a different way. The best option for this is to buy a new seal for your toilet. Search for a new model in your local market.
3. Black Tank Issue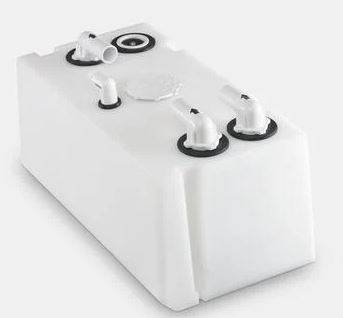 A Black tank is designed and used to store water that is coming from your RV toilet. Your black tank should be filled with at least a few gallons of water. If you don't have water in your tank, then the solid will dorp down and stick to the bottom of your tank. Keep in mind that flush water from your RV toilet is not strong enough to remove solids. That way solids will get stuck in the tank and start piling up.
Note! Don't leave the water valve open because this will cause an even bigger problem.
That way solid will be stacked down in the tank and you'll also waste a lot of freshwaters. Once the tank is full, the water will stop filling up into the tank. When this happens, the flush will then gather just a small amount of water, and it will stop.
If you opt for a professional, expect that this repair will be really expensive. On the other hand, if you decide to fix this issue by yourself, it will take a lot of your time and patience. To completely clean up your black tank, might take you up to several days. Therefore, be sure to maintain your toilet regularly to avoid this in the future.
If you are one of those people who want to learn more, be sure to read How To Clean An RV Toilet? Expert Explains.
FAQ: People Also Ask
How to know which Dometic toilet I have?
In most cases, the Dometic toilet is placed near the floor, just behind the bowl. If you have a smartphone with a camera, just place the arm back to its position and take a picture of it.
What is the difference between Dometic 300 and 310?
The main difference between these two models is that the rough for the Dometic 300 is 8.5″ while the rough for Dometic 310 is 10″. This will not make a visual difference when it comes to the design of the toilet.
Why is my Dometic toilet not flushing?
Usually, there are two main reasons why the RV toilet is not flushing. First, the water placed in your toilet isn't entering the toilet bowl when you use the foot pedal. The second reason is that the water is coming to the toilet bowl but doesn't exit. Both of these problems are complex, and it may be time-consuming to fix them.
Final Thoughts
If you own an RV, then you already know that toilet problems can be very annoying and time-consuming. In this article, we have addressed the three most common Dometic toilet problems and how to fix them. To avoid these problems, you need to maintain your RV toilet regularly (at least once every year). We know that many of you are not comfortable hearing this, but if you want to avoid even bigger problems in the future, then this is a must. I hope that this article has helped you and that you will not have Dometic 310 toilet problems in the future.