Which RV Brands You Should Avoid? Explained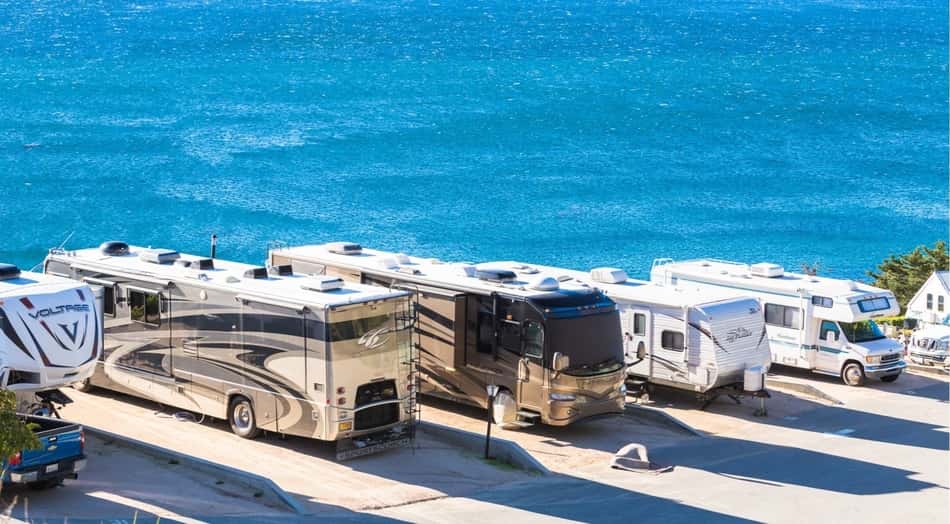 If you are thinking of buying a new RV, you're at the right place. Here we'll talk about RV models that you should buy and which you need to avoid. When the financial crisis happened in 2008 in the U.S., many RV companies closed. Even the ones that had been working very well in the 60s or 70s ended up closing. Winnebago Industries, Inc. was also in danger of bankruptcy in that era. The whole RV industry reset in that period.
Some of the companies that just began to work are now bigger and the big ones either closed or were bought by someone. However, there were companies that bought others in order to get more business and market share. In this article, we'll talk about which RV brands you should avoid and why. So, let's start.
Types of RVs
Class A RV – The biggest motorhome that you can buy. Most of them are powered by diesel engines and based on converted buses. Some are purpose-built models.
Class B RV – Often referred to as the camper van is smaller than the Class A RV. It is more maneuverable and has a roof that is raised. They are built on a full-sized standard van.
Class C RV – It has a sleeping compartment positioned over the driver's cab. They are less expensive and easier to drive than Class A RVs. They also require less maintenance and, unlike Class B RVs, have a lot of interior room.
Fifth Wheel RV – It does not have an engine like Class C RV, but is similar. They are both practical and large. They require being towed by a pickup truck or SUV.
Travel Trailer RV – They should be pulled on a hitch. They are smaller than Fifth Wheel RVs and also lighter.
RV Brands To Avoid
Something that is probably the most important for people nowadays is affordability, aesthetics, and that the RV is lightweight. It is hard to tell which RV brands to avoid because everyone has their own opinion and the things that interest them, but we can try and illustrate to you some possible problems of some brands. It is on you to decide which brand is ideal for you!
1. Thor MotorCoach
On an RV forum, iRV2.com, Thor (ACE) Motor Coach has average reviews by RV users, but a lot of people actually boast about some good experiences they had with them.  
On the other hand, there is a video review of a customer dressed in a Norse God talking about his bad experience with Thor ACE. It is always a good idea to see and experience it for yourself, and it may be best to do it on your own before making any purchase.
2. Thor Industries
Thor Industries was founded in 1980 and they became very popular because of some popular RV names they build. Because of its sales in Europe, Asia, Australia, and N. America, Thor Industries became a multinational corporation.
By merging Damon and Four Winds, its daughter companies, they got directly into the market. It is also a parent company to some well-known brands such as Jayco, Airstream, Damon, Four Winds, Dutchmen, and Keystone. In these brands, you can, for sure, find a good RV, but also the one you know that you should avoid.
3. Keystone RV
Keystone RV is the most popular Thor brand and it is usually liked by people and not considered the one people should avoid. Even though there are some issues mentioned in the RV forum about their quality, Keystone made a video talking about their numerous quality controls and their measures. There is also a review from a popular New England RV dealer where he states reasons for buying a Keystone stating.
4. Jayco
Jayco RV is the company that managed to create a pop-up trailer that comes with a folding design. It was established in 1968 and in 1976 it created the first fifth-wheel trailer. In 2016, they were bought out by Thor. Since the beginning, it has been very popular and considered as the brand that you should not avoid when buying an RV.
You can look at a Jayco-specific forum to learn about other people's experience with Jayco RVs and also to learn about their needs. There is also a YouTube video with 300k views where an owner of the Jayco RV talks about it. He talks about the advantages that this RV has, but also about problems that occurred with it. All in all, he is satisfied with his RV and has some good things to say about it that you can listen to when deciding if you want the Jayco RV for yourself.
5. Berkshire Hathaway
Berkshire Hathaway is actually known in the financial and real estate world. It started to get RV manufacturers for the RV industry in 2005. Since Warren Buffet saw how this industry was growing, the plan was born. There are RV models under the Coachmen and Forest River RV brands.
6. Coachmen
Coachmen started working in 1964 and, at their peak, they were placed as the greatest manufacturer of RVs in the United States. When the financial crisis happened in 2008, Forest River bought them and they lowered to the 5th place of best RV companies.
Even though people respect companies like Coachmen and Forest River, there are always some flaws related to their production or customer service. This video shows a customer talking about some control issues he found in his RV model.
7. Forest River
Forest River had a goal: to be the best manufacturer of RVs in the industry. Since they opened up in 1996, they are everywhere but their quality and customer service are much worse now than it was when they first started working with RVs.
They mostly have good sales, but once you start using your RV, you may find that some things break easily; for example, your cabinet doors may become loose. If it is wet or humid outside, your particleboard underlayment positioned on countertops may swell. There are also bad reviews of the flooring of RVs, since it may sink or become wavy.
Since the exterior caulking and trims do not get adequate attention in production, they often leak when it rains. Some people even say that they are not satisfied when they decide to return the product for repair because it does not solve the leaking problem. If your RV leaks, it may cause the rotting of the wood or rust of metal. Mold can also start to grow on the walls of your RV. This is, for sure, an RV brand to avoid because it has more disadvantages than advantages for its customers.
Other RV Manufacturers You Should Avoid
Winnebago
Winnebago started with their work in 1958 and everybody knew about them, even if they did not have an RV. It became a household name. It is one of the few companies selling RVs that got through the financial crisis in 2008 and now expanded into motorboat industries and also the travel trailer.
Famous YouTubers such as More Journey created an interesting video that is a tour of the Winnebago factory. They are really happy with its quality and probably would not avoid this brand at all. They even asked in their video "What Sets Winnebago Apart?". There are, as always, some opinions on an RV forum that are not so great. It is up to you to decide if this company is worthy of your money.
Fleetwood
Fleetwood was once on the top when talking about selling RVs. They were established in 1950, and now it is a part of REV Group which is also a parent company for Monaco, American Coach, Holiday Rambler, and others. When a financial crisis started, they were nearly bankrupt.
Now they bounced back and became the most brand once again. There is a video where they talk about the things they like about the Fleetwood RV that they have owned for 1 year. They also talk about some issues they found out about during the time of this ownership.
Gulfstream
This was popular before in the world of RVs. After a smaller break that lasted for six years, they are slowly starting to produce Class B+ and C RVs. The most popular product that they have are RVs that are lightweight and affordable. There is not enough information now to tell if they are as good as before, but only time will tell that. That is why we cannot be certain if they are good or should be avoided.
Problems With Your RV? You Are Not Alone!
When we are talking about RVs, more does not usually mean better. If you decide to pay more money for your RV, it does not mean that you will get the best quality there is.
There is a case of a $150,000 worth Class A RV where it was not as good as you may expect. It is more than okay to expect great quality and better hi-tech equipment when paying so much for your RV but here are some problems that this expensive RV had that you would not expect:
Broken mirror cameras
Ceiling lights are poorly wired
The roof leaks often
Sewage leaks that led to flooring damage
Problems with engine and powertrain
Final Thoughts
It is known that there are for sure some RV brands that you should avoid but we could not make a full list because this concern is pretty personal. We made sure that you get to know some of the biggest RV companies and their advantages and disadvantages before deciding for yourself if that brand is worth it or if you should avoid it at all costs. It is best to have preventive maintenance for your RV in order to keep it in good shape.
There are some RV models that are affordable and still in use. They like to upgrade them to new technologies and also personalize them. If you really want to get into the RV lifestyle, be sure to check the latest models on the market. It is best to ask someone else for advice to have the best experience possible.