Free Battery Check and Charge: Does AutoZone Test Batteries?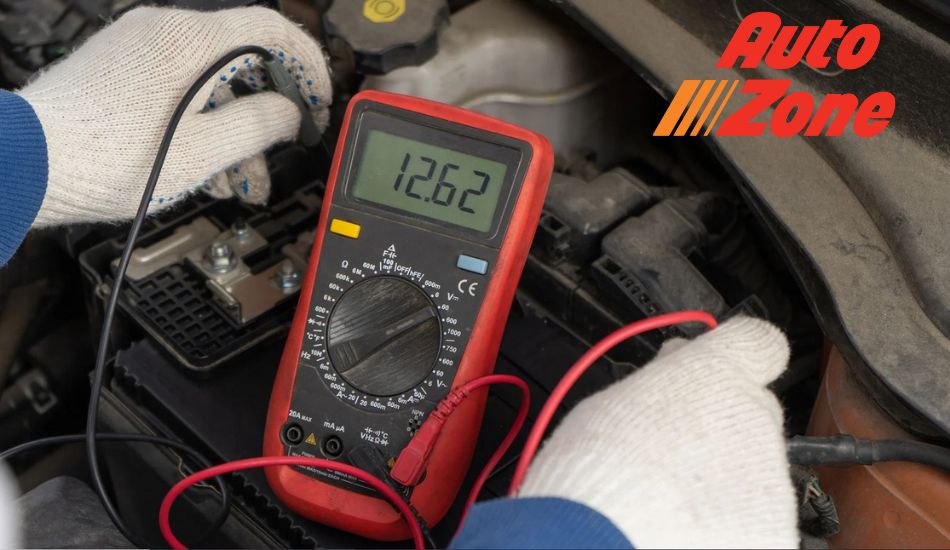 There is nothing worse than being stuck in the middle of nothing with an empty car battery. Because of that, it's very important to check and maintain your car battery regularly. If you don't know how to do it, there are various services where you can do it completely free. In this article, we'll talk about that.
Does AutoZone test batteries? AutoZone performs free checks of car batteries for its customers. However, this can also be done at O'Reilly Auto Parts, Advance Auto Parts, and other auto services. Besides testing a car battery, they also offer free charging and replacing of a car battery.
Having a charged and well-maintained car battery is very important. Therefore, in the rest of the text, we will talk about why regular testing a car battery is important, and we will introduce you to how to test the car battery in AutoZone and other car parts stores that offer this service.
Look For a Free Car Battery Test Near Me
If you have ever repaired your car, you already know where to test your car battery. However, if you have no experience with car repairs, ask for a recommendation from a friend or relative who you know often visits auto repair shops or simply finds the nearest AutoZone.
Google the AutoZone website to find a map with their locations. The map is usually placed at the bottom of the page. Once you open the map, enter your address, and you will have the recommended nearest AutoZone locations in front of you in a few seconds.
The great thing is that with the help of this search, you get an overview of all auto repair shops in your area, so you can choose which one you want to go to.
Can You Test Your Car Battery At AutoZone?
At AutoZone, you can test your car battery for free, regardless of whether you are a member. Testing a car battery before a road trip is very important to avoid unpleasant situations on the highway. Professional car mechanics are working in AutoZone centers. They will recognize whether your car battery is in good or bad condition.
It is also good to know that when using AutoZone's free car battery testing service, you are not obliged to purchase a new battery if the technician tells you it is time to do so. You can just say thanks for the service and buy a new battery where it suits you best.
How Accurate Are AutoZone Battery Tests?
As we mentioned, good experts work in AutoZone centers, and you can rely on them to assess and test your car battery's condition. 
However, if the technician tells you that you have to buy a new battery, and you think that the battery can still work for some time, just go to another car mechanic to get an opinion from someone else.
In any case, you should know that AutoZone mechanics have a reputation for being professional and honest and do not tend to overcharge for their services, nor do they want you to change something that isn't broken. AutoZone's business is based on the principle that a satisfied customer always returns.
Testing Car Battery At O'Reilly Auto Parts
Another place where you can test your car battery, besides AutoZone, is O'Reilly auto repair. They also offer free car battery tests and provide quality and fast service.
Finding the nearest O'Reilly location is easy. Just Google their website, and see where the nearest station is located. Enter the state where you live, and you will receive a list of their available shops. If you can't find their website, just click here.
Testing Car Battery At Advance Auto Parts
Advanced Auto Parts is another great option to check and test your car battery. Like O'Reilly and AutoZone, their mechanics will do the work for free, and you can be sure they'll do it well. After they finish the testing, they will tell you the condition of your battery and whether you need to replace it.
You can find the nearest branch of Advanced Auto Parts through their official website. Advanced Auto Parts has as many as 5,000 branches all across America. 
Therefore, if you live in a larger urban area, don't be surprised if you find more Advanced Auto Parts locations near you. Don't let that confuse you, the service is equally good in every branch. Simply go to the nearest one.
If you want to test a car battery by yourself, be sure to watch this video:
Where Can You Charge A Car Battery?
If at AutoZone or another car part store, for some reason, you can't charge your car battery, then simply go to a car mechanic.
If there are none in your area, and you need it urgently, it is a good idea to seek help at the nearest gas station, which is usually always staffed by an expert who can do the job for a fee. This is especially the case when it comes to small towns.
Does AutoZone Charge Batteries For Free?
If it is established that your car battery needs to be charged, you can do it completely free at AutoZone. AutoZone performs charging with the help of the Duralast system, which is known for charging the battery very quickly. Also, they point out that the car battery's projected charging time is around 30 minutes.
However, remember that the charging process can take a little longer if you have another type of battery. But it's not really that important since charging is a free service.
Does Advance Auto Parts Charge Batteries for Free?
While all three auto parts stores that we have listed usually perform testing and charging of car batteries for free when it comes to Advanced Auto Parts, it is quite unclear whether you can charge car batteries for free. Not all Advanced Auto Parts locations are equipped similarly.
So they don't offer the same service everywhere. This means that if you recharged your car battery for free at the Advanced Auto Parts branch last year while you were on vacation in Florida, you might be unable to do the same at the nearest Advanced Auto Parts branch back home.
If you want to charge your car battery, be sure to watch this video:
Note! At Advanced Auto Parts, you can also test the correctness of the car alternators and starters for free.
Can You Replace Battery At AutoZone?
When you test your car battery at AutoZone, and it turns out that it needs to be replaced, this can be done only if you bought it there.
AutoZone provides this type of service only to its customers. Therefore, you cannot bring a car battery you bought at some other store to AutoZone and expect a free installation service.
Are the car batteries sold at AutoZone good? Yes, they are! Also, a bonus is that AutoZone has a 90-day return policy. This means that if AutoZone installs a car battery that you bought from them, and it turns out that the battery is not working well, within 90 days of the purchase, you can get a new one for free.
Does AutoZone Install Batteries for Free?
As we mentioned earlier, the battery installation will be free at AutoZone if you buy a battery at their store. You cannot expect service, especially not free, if you don't use their products.
We have already mentioned that AutoZone is not a car repair shop but a car part store and can only perform minor services.
If the battery inside your car is placed in an inconvenient spot, under the driver's seat or next to the wheel well, AutoZone technicians will not engage in that work. This is because some damage can occur during installation, and they don't want to take that risk.

Related article: Why Put Bags Over Car Mirrors When Traveling Alone?
Where Can You Do A Free Alternator Testing?
All three auto part stores that we mentioned in this article perform free alternator testing. Of course, if it turns out that there is a problem with your car alternator, you will immediately be able to buy a new one at the same place, which is a great convenience.
But if, on the other hand, you have experience with minor car repairs, you can find professionals to test the alternator and do the test yourself in your driveway or garage. It all depends on how skilled you are for the job.
Tip, if you've come to AutoZone, Advanced Auto Parts, or O'Reilly to test a car battery or alternator, take the opportunity to run all the free tests they offer on your vehicle. Why not?
Final Words
If you think that you need to charge or test your car battery, feel free to do it at AutoZone. You can do this with full confidence and for free at AutoZone. Technicians at other car parts stores can also do this work for you. A big advantage is that if the test shows that you need a new battery, you can buy it immediately, and in some cases, car part store technicians will replace the battery for free.