How Much Does It Cost To Rent a Cabin?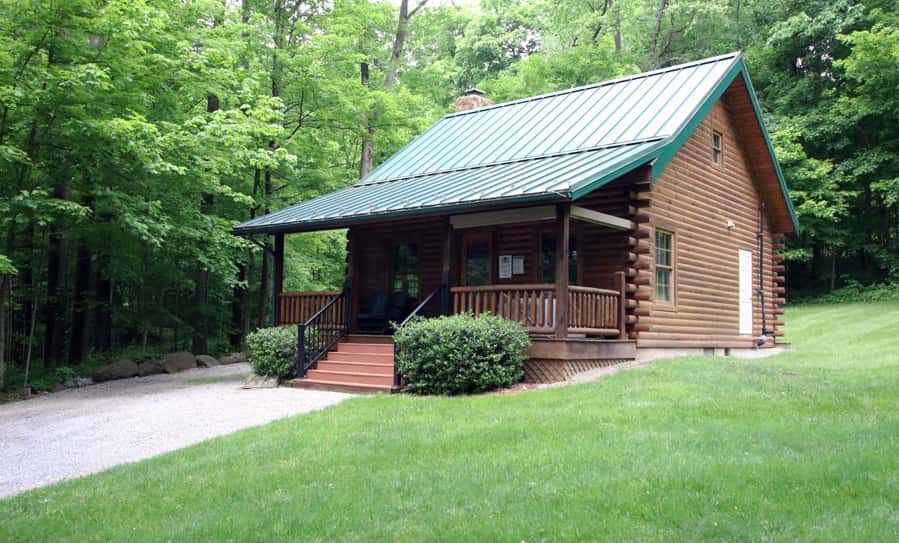 Many people wonder how much it can cost to rent a cabin. That is a question that many people ask themselves when dreaming about a vacation in the woods in front of a cozy fireplace. Sometimes the answer to this question is not so simple. It is important to research different cabin prices to be able to tell an exact price range. That is why we did some research on various cabins, and here we will talk about different price ranges that you can expect. So, without too much procrastination, let's start.
How Much Does It Cost To Rent a Cabin?
So How Much Does It Cost To Rent a Cabin? Typically, the average price to rent a cabin is around $150 per night, for 3-5 guests. Things that depend on the cabin rental price is its location, size of a cabin, time of the year, and is it near the lake. A cleaning fee is also something you must include, and it costs around $100 on average.
It is normal that these costs differ when looking at various cabins. In this article we'll talk about all different factors that affect the price and what you need to consider.
For those who want to learn more, be sure to read Buying A Log Home: Things To Consider.
Why Should You Rent a Cabin?
A log cabin is perfect for vacations! If you enjoy some alone time, it is much better than staying in a hotel or going on a cruise. This always includes having other people around you, but if you decide to rent a cabin, you will have this place in nature only for yourself. This is a price that is sometimes impossible to pay.
You will be able to sleep as much as you want and relax because there is no one to wake you up in the morning like loud families or individuals in hotel rooms. The cabin is much larger than the hotel room you can rent, making your vacation cozy and very relaxing.
Cabins are also perfect if you need a place for a photoshoot or filming. They are located in stunning nature, including beautiful woods, mountains, and lakes/rivers that are placed very close to cabins. This can really help you if you want to make a perfect shot for your film or photograph.
If you are more of an indoors type of artist, you will enjoy the cabins' cozy interior with rustic and rural elements. The lighting inside can be insanely good, as well as the furniture and texture of the surroundings. There are endless opportunities and options when talking about cabins as a creative space.
Related Article: What to Look For When Renting a Log Cabin?
Things That Depend On The Cost To Rent a Cabin
1. How Many People Are Sleeping In Cabin
There is a flat rate at some point for cabins when typing how many people you will bring. There are cabins that can accommodate 4 people but usually charge more for every additional person after the second. This rate is mostly for two people, and then they charge from $15 to $50 for each.
This is common with cabins that can fit 6 or more people, for example, the cabin that fits 12 people charges more for every person after the fifth. Do not worry because this additional charge is always listed when you are renting. You will pay more if your group is larger, even if the cabin has enough space to fit all of you.
2. The Location of a Cabin
The location of a cabin is also important for the prize, but not as much as the luxury. For some more attractive locations, you can pay around $80 more than you would pay for a more common location. These costs are not as big, just up to $150, when you compare them to the costs that you can have if you choose a more luxurious cabin. But location certainly plays a role.
3. The Size Of the Cabin
The log cabin size can also be responsible for the price of the rental. It will cost you more if your cabin has more bathrooms and/or bedrooms. This cabin that can fit more people will for sure cost you more than the smaller one. Larger cabins also require more energy consumption to heat up, so this is to be expected.
Related Article: Are Log Homes Hard to Maintain?
4. Time of The Season To Rent a Cabin
When you decide to rent a cabin, you should be aware that cabin rental costs depend on the season in which you want to rent it. Maybe you would expect that the cabin price is higher during the spring or summer when most people decide to go on vacations, but that is not the case. The pricing actually depends a lot on whether your cabin is near the water or not.
If the cabin is close to a lake, it will mostly be popular during warmer months because of swimming and activities that include water. These places tend to attract people more during summer, so that is why the price is then higher than during the winter or fall.
Suppose the cabin is located somewhere around the mountains. In that case, it will probably be more popular during winter because of skiing and other winter sports and activities, especially if a ski resort is near this destination. That is why prices for these types of cabins will be higher in winter, even if the cabin only has a place for sledding.
Note! The price is very high during holidays. Some cabins are insanely expensive, up to 2 or 3 times more than usual, during Christmas time. That is why you should have this in mind when renting a cabin.
5. How Luxurious Is the Cabin
Luxury is one of the most important factors when you are determining the cost of a cabin to rent. The size and location can also be important, but not as important as luxury. Some cabins can even go for around $600 per night on weekdays, not to mention the weekend and holiday prices.
If you want to be careful how much you will spend on your stay, you should check how luxurious the cabin is. There are some great deals for some insane locations because the cabin is not that luxurious. Everything can be found on the internet, you just have to look in the right places.
6. Time Of The Week (Weekdays or Weekends)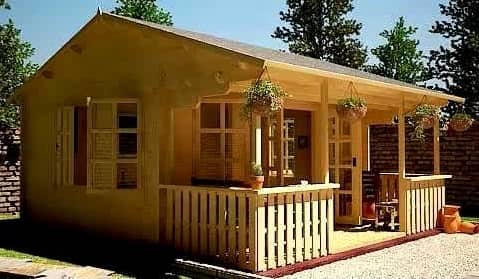 The day of the week can also affect the price, for example, if you are staying on weekdays rather than the weekends. Weekends tend to cost more, but that is not the case for every available cabin. Typically, Friday and Saturday night is more expensive.
Sunday night mainly costs the same as any other day of the week. So, if you want to save money, you should rent a cabin on weekdays and avoid holidays and vacation weeks (during school breaks or before and after the school year). But it also depends on where you live.
Related Article: 10 Advantages Of Log Cabin Homes
7. Is Log Cabin Near The Lake or Not
This usually does not affect the price that much. Sometimes it costs exactly the same to stay in a cabin on a lake and a regular one in the mountains or woods. It can matter if you decide to go somewhere where water is the attraction that tourists love.
For example, Lake Tahoe cabins cost more if you stay on the water than a few streets away from it. The same goes for the cabins that are on a ski resort and the ones that are a bit farther. Cabins on the water are attractive, but that is not the problem. The people will pay more to stay in a cabin on the water when this water is the attraction.
You should expect a higher price if your cabin is on a lake and has dock access. If you are going to the mountains, on the other side, you can expect to pay more if the cabin is on the ski resort and not around it.
How Do You Go About Renting a Cabin?
It was rather hard to rent a cabin before the Internet existed because of the lack of options and the lack of knowledge about their availability. It consisted of making phone calls, leaving messages for every source you could find, and also waiting for their reply. It would be best for you to know somebody who has a cabin, so you would always have an option for your rental and would not have to wait and waste time on calling different people.
You should be thankful for the Internet today because it makes your life easier when searching for an ideal cabin to rent. You have endless options and can just click and rent it. Some of the most popular options that people use today are AirBnB.
Do The Research
It is a fact that there is not enough data to collect for these types of articles. In order to write this, it was important to compile data from different rental cabins around the US.
Some cabins may be more expensive during a specific time of the year, but that is not the case for every cabin. Some cabins cost more during winter and some during summer. It is also different if a cabin is on the water or not. The most important is actually if it is near an attraction or not.
This is also an interesting topic that might interest you, How Much Does A Log Cabin Weigh?
FAQ: People Also Ask
Do Cabins Have Cable and Internet
Most cabins have one TV or even more, in the living room and sometimes in the bedroom. The WiFi depends on if they are in the camp "park" or not and how far from the civilization are they. You will probably have Internet if you are renting a cabin in a private park than if you decide to rent a single cabin somewhere in nature.
Can You Live in a Garden Cabin?
If we are talking about a traditional garden shed then no, you cannot live in them. This requires planning permission and need to have some building regulations that are a must!
Can You Put a Toilet in a Log Cabin?
Yes, you can put a toilet in a log cabin. You can even put more toilets if you are building a cabin that will accommodate more people.
Final Thoughts
The conclusion is that more popular places are more expensive. If you have special things like pools, gyms, or WiFi, the cabin will also be expensive. This is why it is said that luxurious cabins cost more. Everything depends on what do you want your vacation to look like.
If you want it to be quiet and isolated you will probably need to have less money to rent a cabin. Sharing a cabin is good because then you can split the cost, especially if you are sharing with more people or families, but be aware that cabins can have additional costs for more than 2 people. This is why you should always check these things before renting a cabin if you want to have a cheap stay!