How To Sell A Camper Fast? Complete Guide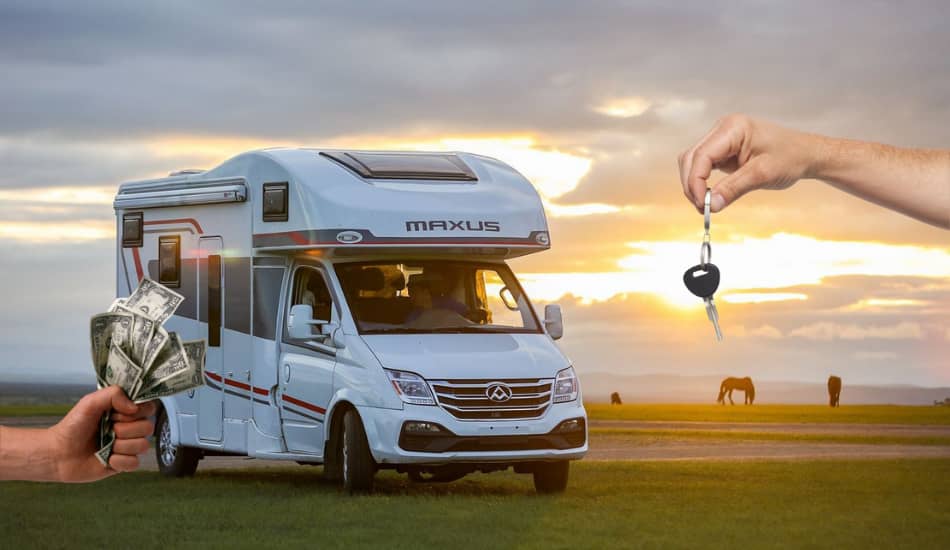 One day you will decide to sell your old camper, whether the main reason is to buy a new RV or just want to move on. Selling your RV is usually much harder than buying it. And besides, you want to get as much money as you can, and that's not always easy to achieve.
Therefore, this process can sometimes go smoothly and fast if you know how to sell it. In this article, we'll talk about that in more detail. Let's explain the selling process of an RV, how to pick the optimal selling price, and lastly, how to determine the best method for selling your RV quickly.
How To Sell A Camper Fast?
So How To Sell A Camper Fast? The first step to sell your camper fast and get as much money for it as possible is to thoroughly clean it inside and out and fix or replace any broken parts on it. Lastly, the methods you can use to sell your camper are online, locally or through a dealer.
One thing that is also important before selling your camper is the camper title. Therefore, be sure to read How To Get A Title For A Camper Without Title?
How To Prepare The Camper For Sale?
When you have decided that you want to sell your RV, the first step you need to do is to prepare your motorhome, camper, travel trailer, or RV for sale. In the following section, we'll guide you with all the necessary steps that you need to follow:
1. Clean Your Camper Inside & Out
If you want to get a reasonable price for your RV, you'll need to clean it out. Therefore, be sure to clean your camper from inside and out, so it looks brand new. Besides the general cleaning, such as vacuuming, dusting, and tidying up the space, make sure no personal items are left so the potential buyers can easily visualize themselves as the owner without a hitch.
To clear out the unpleasant smells that could be present within your RV, be sure to clean the carpets or hire a professional to clean them (if necessary). When you're done with the interior, the next step is to clean the exterior of your camper. Clean and polish the RV to eliminate unwanted oxidation. A clean RV in good condition is likely to sell much faster (for a higher price) than an old and dusty one. 
2. Fix Your Camper Up
After you're done with the cleaning, the next step to do is a checkup of your RV. Closely examine your vehicle to ensure that all parts are operating properly. Make sure that everything is working smoothly from light bulbs, bathroom, plumbing, and so on. Replace any damaged lights and repair any broken components if there are any.
You can make a deal with the buyer and offer him an allowance if there is something that you don't know how to fix or you are not able to recoup. If a window is not in good condition, for instance, you may offer $500 to the buyer to assist in paying for a new one. That way, the window will not be a problem for potential buyers, and they will be able to select a new one of their choice.
Lastly, any necessary maintenance, such as oil changes, should be done before listing the vehicle for sale. The most important part of cleaning and repairing your RV is to consider the condition of the vehicle you would want to buy. With that said, you should try to achieve that kind of a condition for your RV.
How to Set The Best Price?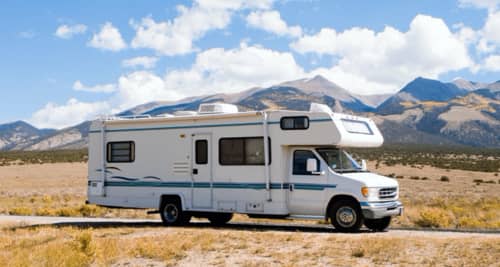 Setting the right price for your RV is the most important step in this whole process. You can only establish a reasonable price for both you and the buyer if you look at it from a neutral perspective. Sometimes people can become emotionally attached to their belongings and thus overestimate the very value of what they are selling. The price you set is crucial because a buyer that is looking at your RV would see it as the most important factor in deciding if he/she will want to know more information about the camper.
So how do you set the best price?
To begin, don't go above the normal market price, otherwise, you'll end up waiting a very long time to sell it. Besides, if no one is ready to pay the specified price, you'll be forced to lower it in order to make a deal. Selling your RV at a discount can save you money, in most situations at least. Of course, this goes when you include the prolonged ownership costs, amortization, and other costs in the course of a long sale duration.
However, this does not mean that you should sell your RV for much less than it is worth. You still have a right to get the actual worth of your RV, even if it was used. Check the average prices of RVs similar to yours on websites like NADA and RVTrader in order to find a deal that works for you and the buyer. Another great source of information you can use in this regard is the Kelly Blue Book.
Consider trying the method used by sellers who seek formal appraisals from their banks, or RV dealers if, even after the given tips, you are still experiencing trouble figuring out a price.  Finally, perform a brief search for viewing the same models for sale to see how much they cost. You need to at least match their price if you are trying to sell your RV as soon as possible. This way, you'll get a deal faster and you'll sell your RV much faster, even though you could potentially get a bit more money.
Best Way To Sell Your Camper
There are a few different methods to sell your RV. You have the option of selling it locally, online, or via an RV dealer. Here's how each method works:
1. Sell Locally
You have the option of being the only person engaged in listing the RV for sale and negotiating a price. You may sell your camper through a variety of shops and platforms in your local area. If you decide to do so, here are a few recommendations for selling it by yourself locally.
Putting It On Display
For buyers to reach out, sometimes you'll need to do much more than park your RV in front of your house. You'll want to put your RV in a busy area so that many potential buyers can notice your camper and contact you. If you have friends who live or have businesses in such places (with high traffic), you should consider asking them for permission to park your RV in front of their property. If you ask me, this is a great way to sell your RV much faster.
Add a Window Sheet
A window sheet is a useful tool that you can use to make the selling of your RV simpler by placing it on the windows. Consider this a "For Sale" sign, just much bigger. It should include the most common questions that any buyer would ask. You should look at it as an FAQ part that includes characteristics of your RV as well as other crucial details such as miles, model, year, etc. You can also add your mobile phone and e-mail information.
Other ways how you can display your camper is for sale:
Put a "For Sale" sign on the RV and park it in a high-traffic location.
Distribute advertising or fliers at nearby RV parks and campsites.
Advertise it in local newspapers.
Tell everyone you know that you're selling your RV.
2. Sell Online
You have the option of selling your RV online if you wish to expand your market. The online marketplace will help you attract a broader customer base, which will result in a lot quicker sell. You can sell your RV online by using a variety of methods, where the most common ones are:
Use classified websites like RVTrader, Craigslist, or Facebook to sell your RV.
Using an online sales auction to sell your RV, eBay motors, for example.
Using RV forums to sell your RV.
Be sure to write a quality AD regardless of which method you use to sell your RV online. A clever advertisement can make a big difference when it comes to selling your RV. A good AD should consist of the most appealing aspects and selling factors of the RV being sold. Going into details when describing your RV online assures the buyers that you're not a scammer and attracts more customers in general.
Here are some suggestions to help you create a powerful ad:
Specify the reason why you are selling your RV. This is a very popular question that buyers ask, so answer it in advance in your ad.
State what type of payments you accept. It is always best to state what types of payments you'll take and which you won't. That way, you'll save time and effort to the buyer and yourself since most buyers know exactly what you want. If you are not open for foreign money, for instance, include that in the description.
Make sure you're honest. Being suspicious will not get you anywhere. Be honest about any difficulties concerning the RV. The buyer may lose interest completely if they discover flaws in your RV that they weren't aware trough a history report check.
Point out previous maintenance. Purchasers of used RVs are always drawn to vehicles that have been taken care of, especially if they are motorized. Therefore, mentioning that you maintained your RV is a good idea and you can even attach maintenance documents to support your claims.
Show information about warranty. If your RV is still protected by a warranty and you have the documentation, you should include it in the description, as well as its expiration date. Additionally, don't forget to note if the warranty transfer comes with a price. Be explicit about whether you're expecting the purchaser to pay for it.
Specify your bargaining terms. If your pricing is set in firm, make it clear in your ad. RV advertising commonly uses language like firm, OBO, and negotiableto make the sale more efficient.
Provide visual display. This is very useful for internet advertisements. Try to include high-resolution images or video tours.
3. Use a Dealer To Sell The Camper
This may not be the best option available, but for sure, this is the quickest method of selling your RV and getting money fast. Nowadays, many RV dealers will purchase your used RV fully, or you can trade it for a new one. Opt for this option as your last.
Timing is Everything
Lastly, try to avoid selling your RV at the wrong time. This might lead to an extended, irritating wait, and no one likes that. Trying to sell around the holidays should be avoided at all costs. Even if it appears to be a fine decision, most people will be too busy with other things and will not look for RV ads or deals.
In general, the ideal time to sell your RV is after the holidays, throughout the spring, and right before summer vacation. People start thinking about their summer camping getaways around this time. Keep that in mind!
Here is a Youtube video where you can see the expert and how to sell your RV fast.
For those who want to learn more, be sure to read Where Can I Weigh My Trailer Near Me? (Cost and How-To).
FAQ: People Also Ask
Does Camping World buy used RVs?
Camping World does buy used RVs.  They'll even pay top price for your RV if you sell it directly at one of their nearby dealerships. If you need to sell your camper quickly, direct purchasing is a fantastic alternative. Camping World also offers a consignment program where you may sell your RV. This is very similar to selling a property via a real estate agent – Camping World will handle all of the formal paperwork, and you'll get the most of the money with the least amount of bother in exchange for a percentage of the sale.
Will RV dealers buy used RVs?
Yes. Nearly all RV dealers will purchase your used RV completely. This might not be the best offer you'll get, but it is the quickest method to get some cash.
Is there a blue book for travel trailers?
Travel trailers were once supported by Kelley Blue Book, but they currently only support automobiles. Nevertheless, there are other websites, like NADA and RVTrader, that give price guidelines and model comparisons.
Final Thoughts
If you decide to sell your camper, keep in mind to clean it both from outside and inside. Every potential buyer will want to see it before they give you money. You must also tell him why you are selling it and whether you have maintained it regularly. In this article, you could also see what is important before putting your camper up for sale. I hope we have helped you and that you will have a successful sale.