RV Warranty Forever Reviews – Is It Worth?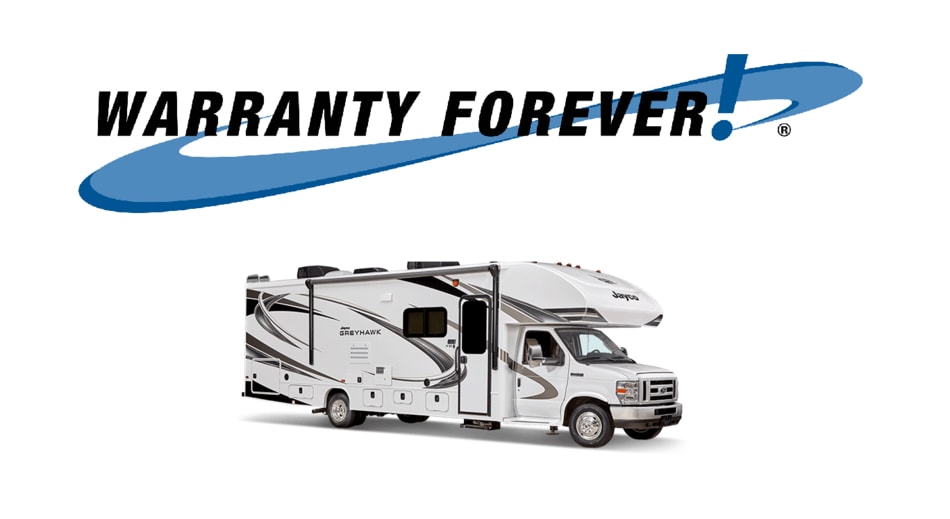 Most people like to go on short trips during the holidays to have fun. But there are also those who want to go camping every few weeks. That is why the option of buying a motorhome or RV (Recreational Vehicle) is very popular today. 
These large motor vehicles come with a lot of features that can make camping fun. They also give the user a travel experience as if they have not left their own home. Depending on the model, RVs have a kitchen, bathroom, living room, and/or bedroom. And for these reasons, it is important to secure your RV with a warranty. We will explain the RV warranty forever below. Let's start!
First, What Is RV Insurance?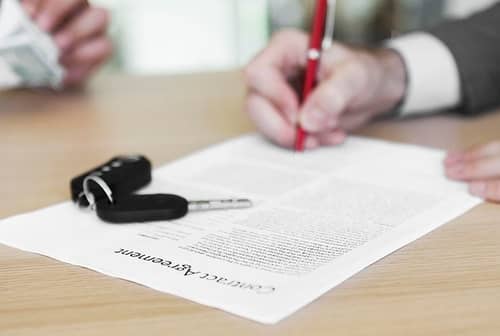 An RV insurance policy is very similar to car insurance. Whether it is an A, B, or C class vehicle, a minimum liability insurance policy should be agreed upon for each vehicle so that the vehicle can be driven legally at all. The minimum liability insurance has the purpose that if the policy holder causes an accident, the insurance company with which the policy is contracted covers the injured's material damage and health costs.
If you bought an RV vehicle or some other vehicle for rest and recreation, you must have collision and comprehensive coverage for it with external financing. The same rule applies regardless of whether the RV was used or completely new at the time of purchase. Comprehensive coverage has the role of protecting the RV owner against damage to the vehicle caused by fire, theft, or natural disasters. On the other hand, collision coverage serves the owner when the damage to the vehicle was caused by the owner.
Collision and comprehensive coverage liability insurance is the type of insurance that RV owners most often opt for. However, other insurance options include insurance against theft and damage of items in the vehicle or RV insurance against damage caused by a collision with an uninsured motorist. Even insurance is available on the market that guarantees the vehicle owner a brand new RV in the event of total, irreparable damage.
RV Warranty Forever Reviews
RV Warranty Forever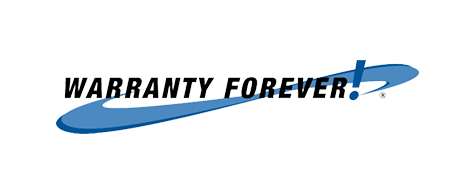 National Automotive Experts (NAE/NWAN) is an Ohio-based company that provides customers with warranties regarding repairs and customer complaints about products. The RV warranty forever vehicles are one of the new services of this company. 
The company has created a website specifically for this service that can be viewed online. This way you can gain a good insight into this service and find out what it involves. But, in short, National Automotive Experts gives the user, a lifetime warranty on any RV vehicle that is manufactured after 2019 just for subscribing to their terms and conditions.
Terms and Conditions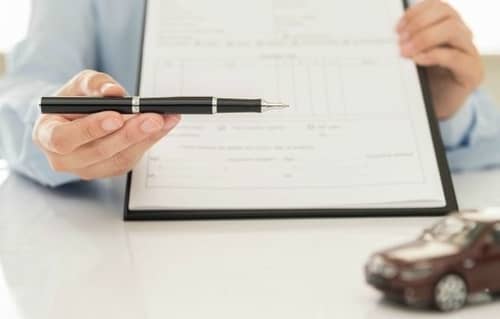 Apart from the fact that one of the conditions for RV warranty forever service is that your RV vehicle is new, it also must be registered to you. In order to be able to use the service, you must give proof of ownership of the vehicle. Only then you can get an insight into the conditions and subscribe to the service. 
Getting everything you need to subscribe to the service is an easy task and should not take too much time or effort. It's just a matter of signing a few papers. The procedure is free of charge. Once you do this, the next step is to perform mandatory service for your vehicle at any RV Warranty Forever dealership.
During the obligatory service of the vehicle, your RV will be checked in detail, part by part, in order to make sure that the RV does not have problems with anything. If there is a fault in the vehicle, you will be notified after service. In this case, you will also be offered a discount.
It is normal for the user to pay for service and repairs, and then he can ask RV Warranty Forever for a refund. Note, all necessary vehicle repairs can be performed and approved only by the company. This is also true in situations where you are on the road with your RV vehicle. You must then take it to the nearest service center for repair, from where you must contact RV Warranty Forever service before repairing it. If you repair the vehicle malfunction yourself, the company will not cover the cost.
Is It Worth It?
After we have explained everything in detail, you can now decide for yourself whether RV Warranty Forever is a service for you or not. But, as the terms of service suggest, the service seems like a scam. 
Only the company benefits greatly from the service since it charges each user a mandatory regular maintenance every year, which the user will pay anyway. Also, users report, after mandatory regular maintenance, it often happens that RV Warranty Forever services report repairs to parts of the vehicle that were in good condition and then charge for such fictitious repairs. 
In addition, there are many complaints that the company does not pay customers a refund for repairs that are duly reported to them. Customer support also avoids contact. They only appear when they notice that you want to avoid mandatory annual service and they remind you that you are violating the contract terms.
What Does RV Warranty Cover?
The role of RV Warranty is to pick up the situation for the user when RV insurance can no longer do so. It covers the costs of mechanical failures of parts and the cost of working hours of mechanics required due to damage caused by the daily use of the vehicle. The insurance conditions define that the company covers the costs due to common mechanical failures listed in the warranty conditions.
The RV manufacturers also offer warranties on vehicles, but the manufacturer will not accept a warranty that includes protection against the repair costs.
RV vehicles are big and complex machines. Homes usually stay in one place for the rest of their "lives". But the RV is a home in motion. Like any other vehicle, the RV crosses potholes on the road while driving, moving at different speeds and at different inclines, facing wind resistance. Therefore, taking care of an RV vehicle means taking care of your car and home at once. 
According to Everything About RVing, around 30% of RVs experience at least one major breakdown within the first two years of use, while up to five years on the road, as many as 80% experience a major mechanical breakdown! The situation is similar when it comes to fifth wheels and trailers, even though they are not motorized vehicles.
Related article: How Long Can You Finance an RV Loan?
RV vehicle repairs are very expensive. According to a review by RV Repair Co and the instructions of the RV service center, the prices of the parts that most often break down in RV vehicles are big. RV refrigerator cost about $2,500, diesel engine close to $25,000 and generators up to $10,000! Also, it is very expensive to repair an air conditioner. RV Warranty plans usually cover these costs, but you should know that there are several options for contracted policies. 
Parts such as those related to fresh water supply to the vehicle or water heaters will break rather than be damaged. But some RV users are mistakenly convinced that insurance also covers this type of repair.
Related Article: How To Sell A Camper Fast (Step-By-Step)
FAQ: People Also Ask
What does the Forever warranty cover?
RV Forever warranty offers a lifetime warranty on vehicle engines, also drive and transmission assemblies. And this is without special contractual provisions on miles or year of vehicle production, additional costs, tricks, or attempted fraud.
How long is the warranty on a new RV?
Warranty on a new RV lasts as long as specified by the manufacturer. But when we talk about factory insurance, depending on the brand of vehicle, it lasts between 1 to 3 years. Also, some manufacturers limit the warranty to the number of miles traveled. Manufacturers also offer different types of insurance, such as structural warranty or limited warranty.
Can you buy an extended warranty on an RV?
An extended warranty for your RV can be purchased in advance. Some companies in such cases even offer a payment plan for extended RV warranties. Before buying an RV vehicle, study carefully what insurance quote your RV belongs to in order to know the cost of insurance and be ready for it.
What is the average price for RV insurance?
When we talk about data from 2021 and RV vehicles in the USA, the price for RV insurance ranges from $ 1000 to $ 2000, which means an average of approximately $ 1500. But insurance costs vary greatly from case to case. Class A RV insurance can be $ 2,000 and Class C RV insurance $ 1,000.
Final Thoughts
RV Warranty Forever® will cover all the costs of your RV in the RV Warranty Forever® contract that you signed. And that is while the contract is valid. The only condition is regular maintenance of the vehicle which can be found more below. I hope that this article has helped you and if you have any additional questions about the RV warranty, feel free to comment below.